GSI - Occupational Safety and Health
---
The GSI 18™ provides three stimulus modifications and two transducer options to accommodate all screening environments. In a school screening environment, it's easier for the operator to test hearing on a distracted child with a more interesting signal. In an industrial screening environment, the operator can present a signal that allows the patient to distinguish the signal from "ringing" in the ear.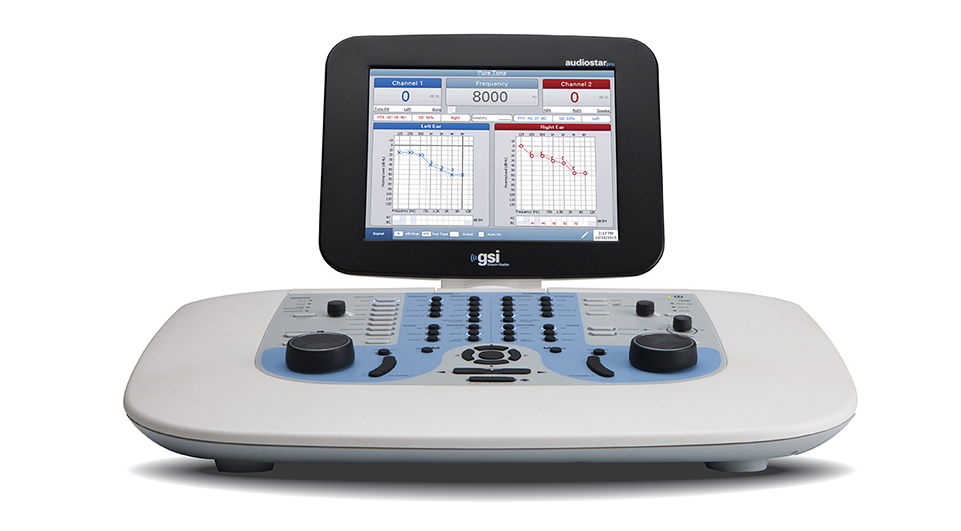 GSI AudioStar Pro™ continues the tradition of excellence in clinical audiometry and the Grason-Stadler legacy of fast, efficient, and familiar navigation. The one-function, one-button front panel of this 2 channel audiometer is recognized worldwide as the gold standard of user-friendly design, allowing audiologists to test patient hearing with confidence.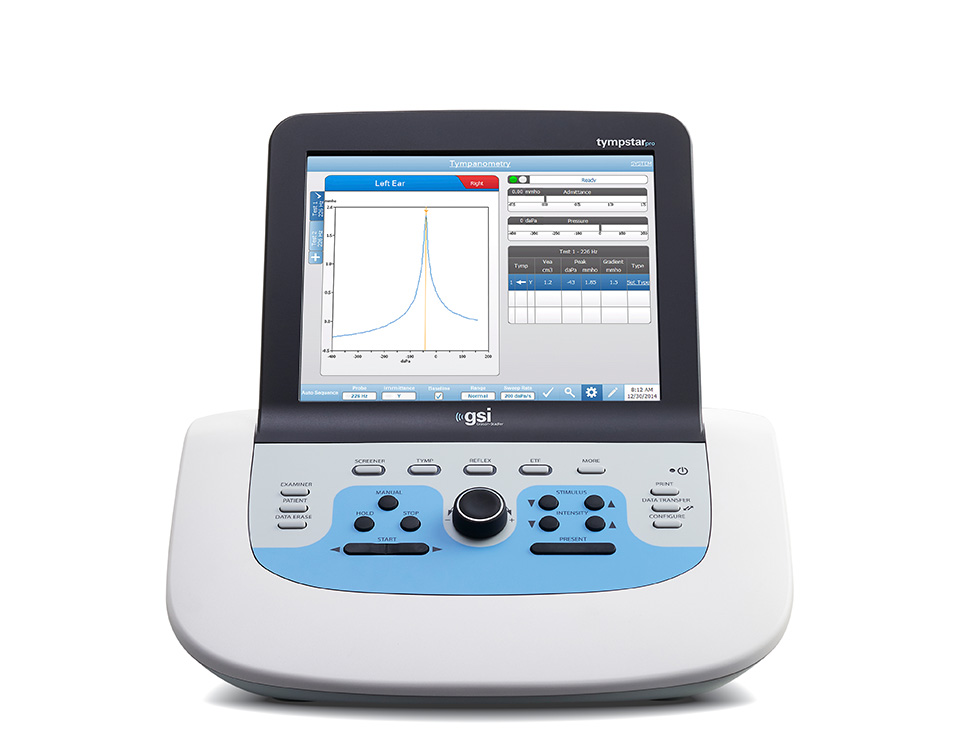 The GSI TympStar Pro™ sets the clinical standard for performing a full range of middle ear measurements on patients of all ages. GSI's familiar user interface will instantly feel comfortable to audiologists. GSI understands that efficiency is required in today's busy audiology practice and strives to provide hearing healthcare professionals versatility, efficiency, and reliability in a comprehensive middle ear analyzer.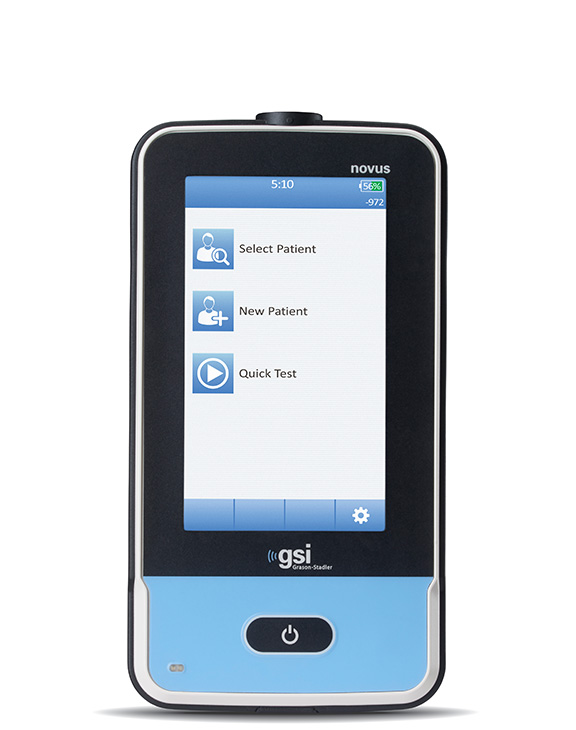 The GSI Novus™ is a sleek, handheld, comprehensive newborn hearing screener. The Novus features a touch screen display and intuitive software in a compact hardware design. The Novus may be configured with any combination of auditory brainstem response (ABR) and otoacoustic emissions (TEOAE and DPOAE) which allows for seamless two stage infant hearing screening.